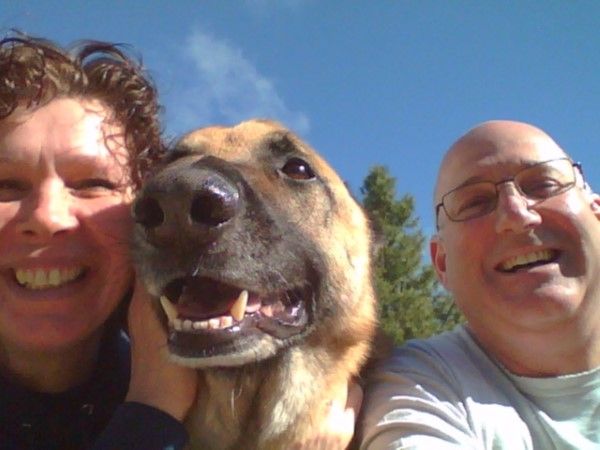 Julie, Sammy and Jim
Owners at Sheppard Fruit Wines.
We started making wines at home in the late 90's. We would gather wild Blackberries and Elderberries, and gleen Pears and Italian Plums from old orchards. It is an exciting hobbie that we were able to build into a thriving business.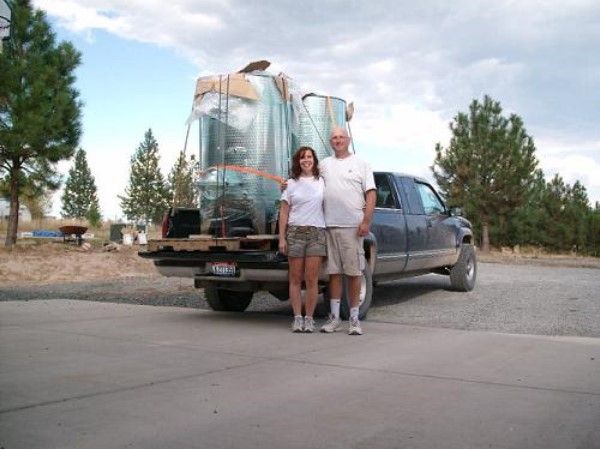 Taking delivery on 2 of our 3 fermenters in 2007.
We sought the best equipment we could buy, to enable us to make the best Fruit Wines possible. The fermenters are from an Italian manufacturer and they made the long journey to our little winery. Each fermenter is 260 gallons, or1000 liters, crafted with brilliant stainless steel.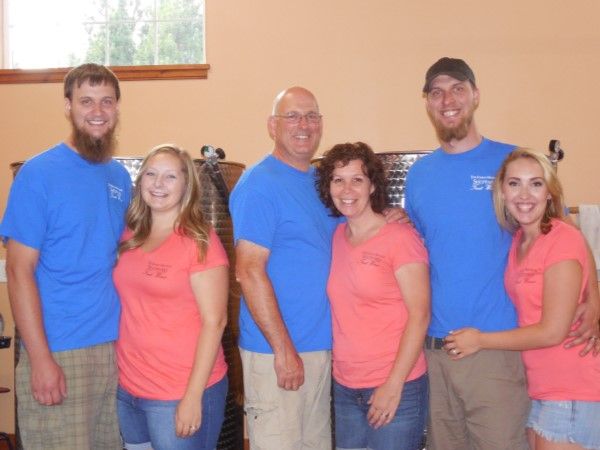 The Sheppard Fruit Wines Crew.
Pictured Left to Right: Ian and Hailee Sheppard, Jim and Julie Sheppard, Jacob and Dominique Sheppard.
This is our crew, who all pitch in when there is work to be done. Whether here at the winery, the tasting room or at events in the area. We also have a handful of other friends and family that help out as needed.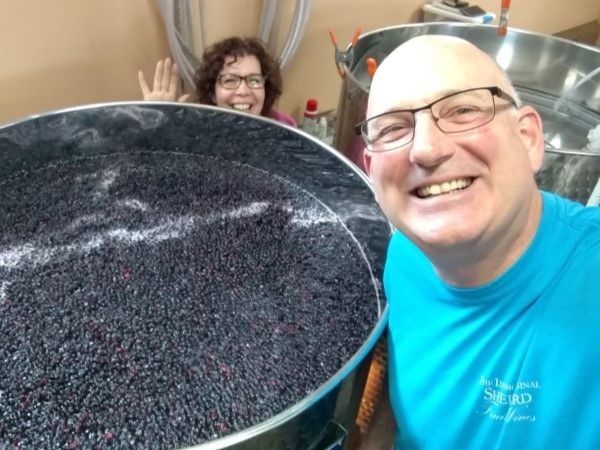 Starting another whole-fruit ferment.
Winemaking is a challenge that we truly enjoy.
Expressing art through chemistry excites us.
Delivering consistent, quality wines is our passion.