How big are your vats?
Jim Sheppard Feb. 3, 2018
We have three, 260 gallon / 1000L stainless wine fermenters.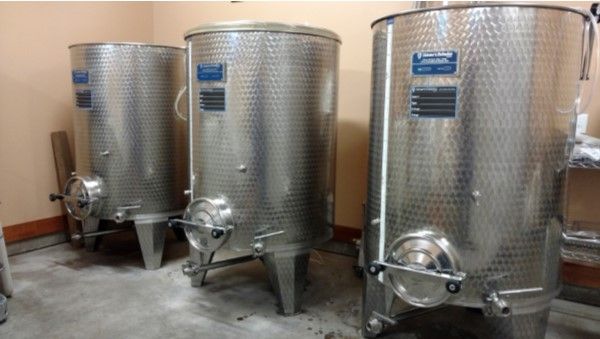 The Triplets, we purchased these identical tanks all at the same time in 2008. They have conical bottoms, floating lids so they are variable volume, with man-way hatch, sample taps, bottom and side 1.5" discharges with butterfly valves.
They are a simple design by industry standard, but very nice and easy to maintain. I don't think that these tanks are available from the same manufacturer anymore. Plus, the price of stainless steel has doubled from then to now. Lucky to have purchased when we did, (2008), well, sort-of!
---